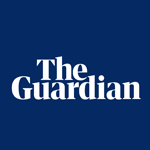 Abstract His love gained was my love lost
Kolsom Ahmady lives in a village on the Iran-Iraq border. As a young girl, 40 years ago, she had chosen her intended. Then her elder brother eloped – and she found herself paying for his happiness with her own freedom
When I was about 10, Uncle Abdoulla (then the head of the entire Ahmady family) ordered my mother to move to his home; he felt that a widow living alone with her children might bring into question the honour of the whole family. Our new life in the town of Nagheda was great; it was a different world: new things, new clothes – and electricity.
Although there were six families living together and we were under the constant observation of the male elders and our young male cousins, there was always a chance to go outside to fetch drinking water from the nearby pump. That's when we used to flirt with boys, who would wait for us in the evenings. There was no exchange of words but we found other ways to communicate: you could choose your intended by accepting the small bottles of perfume they would offer, or sometimes a carefully waxed apple. They would wax them so that they shined, and this fruit had such a fragrance. We called them shemama.
Life went on this way until we realised that Karim, our oldest brother, was spending more and more time in a village about six or seven hours away, buying livestock to sell on at a profit in the large cities such as Tehran. It was on these trips that Karim fell in love, and asked my uncles to send a messenger to the girl's family to request permission for a marriage. But each time we tried we were turned down – perhaps because they didn't want their daughter to live so far away from them.
Read more: His love gained was my love lost