1 Identity and politics in London carnival, a study of its material and visual aspects its recent changes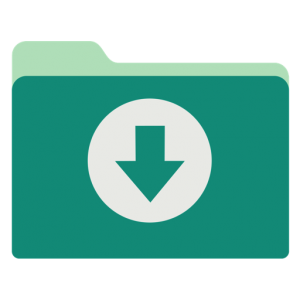 Download article in PDF
By: Kameel Ahmady
The aim of this paper is to look at how ideas and images of identity are preserved within Diaspora communities after migration, also looking at manifestations of this in visual culture and representation of identity. My assumption is that ethnic minorities and Diaspora communities may represent different images and their homeland and their belonging through various forms, creating a small taste of their home experience through forms of music, customs, (including festival and events), dress and foods. This kind of reproduction might have two directions – first, it helps them to share their culture with others and help integration in a multicultural setting like London, and second it helps them to feel a sense of community in spite of the traumas of leaving hone and having to adapt to new experiences and cultures. However this trend may well change its formation depending of the country the migrant communities reside in and what is considered culturally appropriate and acceptable there.
Some changes in the communities' attitude and manner also may result depending on how welcoming or hostile the receiving countries are with the groups, both at the mainstream community level and with respect to governmental policies. Racism and lack of integration are also factors in this regard. For example they may encourage a more conservative sense of exclusive identity, or encourage national identity that is shaped primarily through engagements with the homeland. Looking at these issues I have chosen West Indies communities in Britain that I shall analyse in this paper. I will focus on London and role of carnival as a visual expression in keeping alive the West Indies tradition.
Assuming that carnival is one of these customs which allows, as a major cultural event, an opportunity for cultural sharing across groups as well as way for different Diaspora communities to preserve and express their identity and sense of homeland belonging, I will mainly try to show the material and visual aspects of carnival. I will look at the economic, political and cultural side of this, and how participants in carnival can be consumers of these different ideas depending on their social positions and the historical stage of carnival as it has developed over time.
The paper looks at the changes which have been taken place through four decades since carnival in Notting Hill, London began and how the material images of this change have brought about new and dynamic ideas of identity and homeland. Children day, the London carnival l 2 History of West Indian Migration to UK The migration of people from the West Indies to Great Britain started during the 1950s and early 1960s, which regards as the largest net outward movement of population from British Caribbean. By looking at statistics of this migration movement it seems that by the beginning of 1964, West Indian born people in Brittan were about 300,000. (Geri Peach-west Indian migration to Britain, Year: 1968 p9/10) Most of these migrants came to London to work in various industries such as transportation, and also young single females began to arrive later to serve in professions including nursing. All of this sudden migration had a large impact on the social and cultural image of the areas where West Indian people settled in clusters to be near their fellows from home and share in cultural practices.
Once in UK, the West Indies communities started to take shape in west and south London; the areas of White City, Notting Hill, Shepherd's Bush in the west, and in south London places like Brixton and Camberwell area received large numbers of the West Indies communities. Sometimes, in the region of thousands of people in a space of a weeks or months would arrive. Such large settlements helped to create community centres and especially churches in Notting Hill area, which have become famous for cultural activities such as gospel reading, singing with music, unique to black Christians. The result means that these areas came to have a special flavour in terms of the material goods available to consumers and also the physical use of the city and community space. We can see this as a positive development, however, in the mid1960s this mass migration also resulted in some racist developments within government.
In addition there was a good deal of racial segregation and many people (who came to get a better chance at living conditions in the UK) ended up in poor living conditions and ghetto-type environments. As a response to social pressure, the Conservative government introduced the Commonwealth Immigrants legislation in 1961, which came into effect on 1 July 1962. The most severe measures against immigration were announced in August 1965 in a White Paper, Immigration from the commonwealth. The UK introduced the Immigration Act and the significant rules of 1973, which injected a clear as opposed to a discreet racial distinction into official immigration policy. (Geri Peach-west Indian migration to Britain 1964,17) 3 Theoretical Approaches to Carnival Bahktin believes that the idea behind the carnival is political, in another word carnival will become a vehicle for the groups with similar cultural background or political ideas to express their political point of views.
Carnival will provide them with a public platform where it would attend by mass groups of grassroots people, there to illustrate their points and their struggle and through music and custom trying to visualize resistance to the environment they live through. Where communities are segregated and treated differently or there are discrimination elements to the social structure, carnival will become a perfect tool for the Diaspora communities in London, for example, to release their anger or make political statements. The mass scale of the event also means they know it will be portrayed by media and watched by many who them self will become part of the event and participate.
But it is not just this aspect – black and minority people who attend at carnival also act out their 'anger' subconsciously as a way to express and understand internally their identity and their positions in white British society that oppresses them. So Bahktin's theory would also say that carnival as an cultural event and institution makes it acceptable to 'misbehave' and to change the rules of domination and resistance in black/white social relations.(Bakhtin Rabelais 1984 :89) On the other hand Cohen's point of view is that carnival is phenomenon with both cultural and political dimensions intertwined, and that as such it contains elements of both in any material, social or ritual expression.
He believes that carnival as the same time can be political and has been used in order to make political statements due to the lack of opportunities available in mainstream (i.e. governmental) and that such expressions had been left in deprivation, meaning they are not encouraged to participate in society fully. He thinks that carnival is cultural, and that with respect to Diaspora communities, for example, it has been used in order to display their homeland culture, music, customs and food – as visual and social expressions – in meaningful ways despite the general lack of acceptance of such displays outside the context of carnival. A collection of such materials in carnival brings sense of awareness to the public and it is regarded as great tool to publicize their ethnic identity and feel a part of British culture and society. (Abner Cohen, Masquerade politics 1993:53) Miller believes that carnival is primarily about material culture, (e.g. dance, costumes) and how the consumption of such material culture helps in the understanding, at the social level, of changing conditions of modernity.
Through the designer customs and masks, for example, the communities have brought about different visions of their culture from back home, but also incorporates commentary on their experiences and expression of their adopted homeland and how they fit into it. (D. Miller Consumption and Commodities 1995) Some times this martial are only unique to Diaspora communities and its unlikely to be found the same in back home. For example, you may not find items which you would consider to be 'traditional' of you went to a community in the West Indies, even though that is how they are represented or understood by communities in London. Most material culture does change in order to correspond to the new country people find themselves living in, and according to the acceptable norms there, it has been 4 fit in or updated to the modern world (west). Carnival as a social and cultural event in London has also changed over time.
Ethnographic Analysis of Carnival Taking these three theories into account and in my own research about carnival and having observed the event for many years in London, I agree more with Cohen to say carnival is political and the same time cultural. While the political expression is more visible through the music and textualisation, slogans, masks, dancing, etc, carnival as a cultural site has put more emphasis on customs, food and cultural exchange by welcoming others to be part of the event. This perhaps also helps us to understand Miller's assumption that material and visual events such as carnival are a way to address conditions of modern living, since the multiculturalism of London carnival is related to the history of migration by many groups. (Modernity an ethnographic approach, dualism and mass consumption in Trinidad,Year: 1994 page 14) Historically Carnival expressed its social and political critique through its music and customs, dancers wearing costumes with black masks with few in white masks representing the dark days of slavery. Music loudly played by DJs in different corners of the Notting Hill area clearly talks about Trinidad as a homeland and their experiences in London.
Such discussion becomes about how life was and is now. In parts of the parade groups of dancers in farming costumes are visible, while a man on horseback flogs the chained workers as they proceed. Slavery is something deeply felt and there is still anger about it. Some of what they have experienced historically is still happening now and there are continuities with their treatment in a racist white society. One can question whether there is a conscious understanding about the historical origins of such displays. At the same time, in the children's dance group, they are a number of boys and girls wearing black costumes with bird feathers, and interestingly few 'white' seen in privilege position of style of customs. It's not hard to visualize the frame and its meaning when you also see small groups of 'mix raced' children who the represent the product of white men's authorities over the bodies of female slaves. These visual displays can be interpreted as re-enacting social inequalities that still happen. Such re-enactments function as social and political critique, of the various aspects of racist domination in various times and places, from slavery and colonization through racism in Western Europe; from African homelands to Caribbean Diaspora to migrant 5 communities in Europe. As Miller suggests, carnival as a cultural phenomenon, and especially the visual and material aspects which allow participants to be consumers of this imagery and experience, both represents and relives black history, illustrating the age of the slavery and time of colonization, at the same time portraying the living conditions and social class of migrants in the UK. The critique is an implied parallel between these historical experiences of domination and the current racist system of UK politics. Through this they try to show injustice, racisms, and the failures of UK migration policy since 1960. These include the deprivation and lack of real integration for migrant groups, especially those of colour or visible minority, which were met, through the 1960s and 70s, with rioting in Brixton. "development of carnival in Britain in terms of a struggle by West Indians to make a public expression of a collective identity in the face of a structurally racist and hostile social reality in Britain.
They have treated the carnival as one instance of the ongoing struggle of Black people to forge social and political space in Britain." The Construction and Representation of Race and Ethnicity Alleyne 2002:67) Even so, as Miller argues, carnival also becomes a way for individuals and communities in the modern world to understand their human condition by reliving the routes which brought them to the present. At the same time such displays and consumer activities express cultural and political identity as a changing phenomenon, especially for a Diaspora group who feel connected to many places and traditions, including Africa, London, or the West Indies. "Over nearly 40 years in the UK, new concepts of black British identity, in which the creative and expressive arts are a central feature, have emerged.
New subjects, formerly colonised, sometimes anti-colonial, and now post-colonial, have formed themselves throughout the post-war period of black settlement in the UK,and carnival has been an important instrument in this transformation." (D. Miller Consumption and Commodities 1995: 149) As Cohen points out though, carnival is both political and cultural. His view is more convincing when we observe the new face of carnival and the political and artistic changes that have taken place in the last decades. Where some groups still use carnival as political platform to display and communicate with others, those groups are now a complete mixture of all migrant groups, of multicultural London.
Also, on the political side of things, peace campaigners and groups who are involved with explicit war critiques, for example, are now taking advantage of the carnival as a place to express their views to a wide audience and to find solidarity. The cultural aspects of the carnival remain to show the identity of the groups by representing their costumes; with some Dancers at the carnival 6 designing updates to fit the western (world), costumes are playing considerable parts to facilitate this representation and celebrate the traditional aspects, while music is used to make the dance and customs as a language of body to speak and communicate with others. Both the body as a form of communication and also the costumes that portray strange, controversial or simply eye-catching images are central to the visual aspects of carnival.
Several theoretical approaches show this is the case: Bakhtin's concept of dialogism – that thoughts, words and existences take place only as dialogue with the other (Roberts 1994: 247) – applies to carnival because this is one of the sites in which the grotesque body is displayed. In carnival, all bodies are in dialogue. Although most venture to the carnival more as spectators and not active participants, they are all aware of the heavily present multicultural commodities of food and goods from different communities, and the majority of people will take advantage of experiencing such food from a large selection of choices, including Caribbean BBQs, exotic fruits from Africa, and now even Chinese and Thai food, making the West Indian or Latin American origins of the festival more obscure.
Therefore these shallow cultural aspects of the carnival are much easier as a form of inclusiveness and widening the audience, where the casual consumption of food or music, for example, can be experienced by many, including those whose social positions means they do not necessarily notice or take interest in the political heart or social commentary of carnival. Of course, the social position of the participants plays a big part in how and to what degree they participate in the various dimensions of carnival, from a political, cultural or purely entertainment perspective.
Some socially isolated communities where they are divided across the country and London use carnival as social exchange points and as means of reconnecting with their roots. Carnival is also seen as a festival where the different communities meet, socialise and try each other's food and dancing. Carnival has changed profoundly and expanded from a small festival gathering inside a church and now has become 'Europe's largest outdoor carnival' attended by almost three million. Carnival no longer seems to be run by those of African descent or as a site mainly for the preservation of Caribbean customs, music and especially dance. The arrival on the scene and the mixing with other migrants groups like the Latin American communities which have come to dominate carnival in many respects has changed not only the character of carnival as a cultural celebration, but also the ways that Caribbean migrants imagine and experience their identity.
By looking at the history of carnival and the main idea of how and why carnival was born, one can see the festival not only as point where ideas about being Caribbean informed by the homeland, but also as a focus on other sides or events tied up in the carnival. That is, sometimes it's hard to see and feel the original reasons behind the commencement of the three-day event. It is now less about presenting the site of political protest that it once was, and more now a commercialised event, with individuals, local communities and indeed the leadership in London making profits from carnival. At the same time, although we can observe a lot of changes in carnival over its several decades' history in Notting Hill, we wouldn't necessarily find that such multiculturalists representations are a new or 'modernist' phenomenon as Miller might suggest. It is true that: "It is a common assumption that 7 carnival traditions were brought to colonies in the New World by Europeans.
The history of the carnival can be viewed from different angles, but one thing is sure: it is a result of a cross-cultural exchange that started centuries ago". D. Miller Consumption and Commodities (1995:143) Carnival now is a platform for human rights campaigners, political activists, and gay and lesbian groups. However, a more major change is maybe the fact that London authorities are heavily publicising the event in order to attract foreign tourists and those in the business sector, who benefit from the large crowds. The idea carnival is no longer an exclusive West Indian showcase of culture or a political platform exclusively to talk about racism in a narrow sense. Indeed, it may now be said that a more general theme is one of unity and tolerance regardless of political creed or colour.
In the 3 days of the festivities it is observable that members of the community in the area use their domestic space to set up small and temporary patios for the sale of home made food, handicraft items, musical recordings and other objects. These are displayed in such a way that 'advertises' the cultural origins of those selling products as part of the experience. It increases the notion of authenticity.
Carnival has become a source of informal income for the residence as well large number of personal dealers to sell whistles toys, t-shirts and collections of music CDs, for example. The other interesting thing is how the private sector in recent years has come to use carnival to promote their products in terms of giving free samples to the audience as well as large number of companies who sponsor the event handing out free goodies.
It's also observable that British forces are taking part in the parade by showing their uniforms and visuals such as their logos and costumes to recruit new members and hand out leaflets of their services. This illustrates how Bahktin says institutions or members of society 'misbehave' outside the normal social relations by taking advantages of a particular situation with attitudes which may not be acceptable in work environment.Bakhtin (1984) Rabelais and his World cited in Holquist (1990: 89) Traditionally carnival was viewed as long weekend holiday where people get the chance to be themselves and 'let it all hang out', general celebrating, heavy drinking and consuming lots of drugs, as carnival become an attractive place for local drug dealer to cash in.
But also, the carnival certainly comes from a mix of cultures and still develops like this. It is a way to get in touch with our roots and a chance to get in touch with each other. Child peace activist at the carnival 8 Bibliography Abner Cohen,Masquerade politics (1993) D. Miller Consumption and Commodities (1995) Geri Peach-west Indian migration to Britain, Year( 1968) Modernity an ethnographic approach, dualism and mass consumption in Trinidad,Year: (1994) The Construction and Representation of Race and Ethnicity Alleyne 2002 Bakhtin Rabelais (1984) Bakhtin (1984)
Rabelais and his World cited in Holquist (1990:) Bakhtin
www.Kameelahmady.com © 2004