I am Kameel Ahmady researching social anthropology, with some publications in the fields of local cultures, children, gender, and minority rights.
Early Life
I was born in Naqadeh, a bi-cultural town comprised of two dominant ethnic groups: Kurds and Turks. I grew up in that same bi-cultural context.  I spoke Kurdish at home, Turkish with my neighborhood friends, and Farsi at school.
After the 1979 Iranian revolution, tensions rose amongst different ethnic groups and fighting started in Naqadeh igniting ethnic sensitivities. The situation became extremely unstable and many of the Kurds, including my family, who lived in Nagadeh had no choice but to seek refuge in the surrounding countryside and other towns, including my grandfather's village in the nearby Kurdish-controlled Piranshahr area for around two years. During this time, local mosques and village homes became our schools.
Although the fighting eventually ended we could not return to Naqadeh.  Everything had changed: our homes had been looted and ethnic divisions were still very deep. At the time, I was not old enough to fully comprehend how neighbours, even though different ethnicities, became perceived enemies overnight.
Because of the 1979 Revolution and various internal conflicts I had an eclectic educational experience: I was educated under the Shah's system, the Kurdish education system, and the Islamic Revolution's educational system. The internal conflicts and the Iran-Iraq war, particularly in the border regions like Kurdistan, led to the continuous closure of schools and to ever-changing settlements in the surrounding towns and villages. These shifts created a crisis that produced different educational experiences and wartime conditions in the region.
As you can imagine, my schooling was affected. A lack of interest in some subjects eventually led to failure at school so I decided to home school and educate myself at home and eventually leave home to study abroad in the UK.
Kameel Ahmady / Family photo

Kameel Ahmady / Elementary school
I received my Higher National Diploma (HND) in the field of designing and desktop publishing, and then a BA (bachelor's degree) in the field of printing and publishing from the London University of Communication, a constituent college of the University of the Arts AW (UAL).A master's degree (MA) in the field of social anthropology and visual ethnography followed from the University of Kent, Canterbury, UK (UOK). My Master's thesis was entitled Media Consumption, Conformity and Resistance: A Visual Ethnography of Youth in Iranian Kurdistan. For my thesis I undertook research in the use of media, integration, resistance, and cultural ethics of adolescents in Iranian Kurdistan (Mahabad). I also attended specialised courses of research methodology, culture in Middle East, and empowerment, respectively, at Birkbeck College, University of London (BBK) and the London School of Economics and Political Science in the UK (LSE).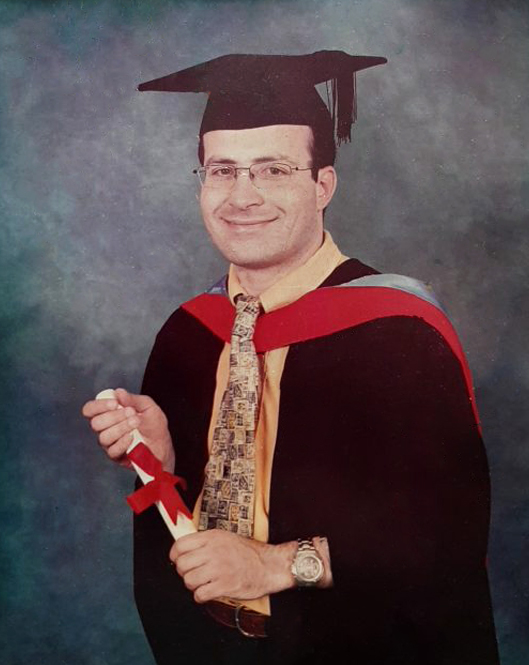 Kameel Ahmady / Graduation Ceremony / London
I and my fieldwork teams have since researched and studied gender, ethnic minorities, female genital mutilation (FGM), child marriage (ECM), temporary marriage and Sigha, white marriage (cohabitation), homosexuality (LGBT), Identity and ethnicity, multiculturalism, and modernity in the Middle East and other parts of the world that now published in formats of books and articles. If there wasn't for the collective teamwork of my colleagues and team members none of the above studies would have not been concluded.
Anthropology and Tourism project in Eastern Turkey 2007

Anthropology and Tourism project in Eastern Turkey 2007

Field research on child marriage research in Khuzestan 2017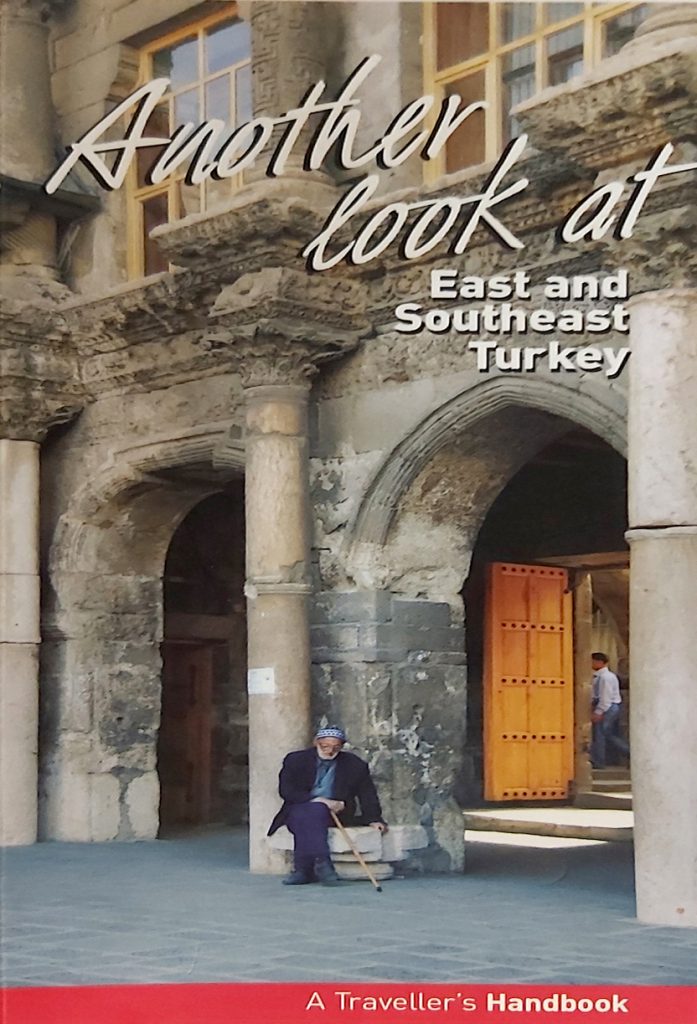 My interest in anthropology and research in ethnography and social anthropology was a product of my childhood, perhaps from when we returned to the town after a few years of displacement and I sensed ethnic differences between the Kurds and the Turks. My experiences in school, and my identity living as an ethnic minority, intensified this interest.I was raised and grew up in a society surrounded by centuries of unwritten stories and traditions, not only from my own ethnicity, but also from Iranian folk culture, which is full of unwritten narratives and stories waiting to be explored via the context of anthropology.I wanted to depict the narratives that exist in the hearts of people and in small and large communities that have been ignored. These narratives are absent from the perspectives of the centre and life in the big cities.My identity embraces a rich, beautiful, simple and unassuming culture of untouched traditions, some of which are now at risk because of gaps in public education, especially for children and women and the underprivileged who have lost their basic rights.I have always believed that beautiful traditions should be respected, but we must respect and promote them through appropriate education and other measures and reform the harmful aspects of traditions and customs.I have gained experience by travelling and living in Africa, Far Asia, Eastern and Western Europe, Bosnia, Turkey, Afghanistan, Iraq and Iran. This has helped me to have better understanding of human life, traditions and (especially harmful traditional) customs as well as of approaches to the study of the consequences of war and poverty.These experiences have in turn enabled me to provide consulting services in Europe to immigration, lawyers and international cultural programs. My understandings of cultural norms, law, and local politics have all helped to shape the information and advice I can give.

My first book research, published in Istanbul, was a travel guide to eastern Turkey entitled Another Look at East and Southeast of Turkey, with an ethnographic look at 15 provinces of the Kurdish-dominated region of Turkey printed in English, Turkish, and Kurdish (Kurmanji). This research was commissioned by the municipalities of East and South-East Turkey, a coalition called 'GABB' which lasted over four years.
This book seeks to introduce the reader to the unknown culture, customs, food, and places of eastern and southeastern Turkey that have long been involved in civil war. A significant population of Armenians was displaced from this area and this massive population displacement is considered in the book and referred to as the Armenian genocide. The disruption led to changing names of the villages, and the destruction of churches and the historical places attributed to the Armenians. In many cases, the names of the villages were changed from Armenian and Kurdish to Turkish where no mention of other ethnic groups and their languages were tolerated to ensure that the Turkish nationalist slogan, "one nation, one language, and one flag" was well understood and observed in this region.
These areas have been subjected to civil war between the PKK and the central government for over thirty years. Sometimes these conflicts have been very intense, and due to migrations and emptying the villages in the 1990s significant damage to cultural, historical, and humanitarian locations in this region. The lack of economic development and systematic discrimination has made the Kurdish region one of the most deprived provinces in Turkey. Although improved livelihoods and reduced military interventions have had beneficial effects on the expansion and development of these areas in recent years, they are still awaiting positive political action.
Some years ago I worked in Africa with charitable organisations as part of my summer work experience. Whilst there I saw projects being undertaken by the United Nations and some NGOs which I knew from my time in the UK were to raise awareness about the prohibition of female genital mutilation / cutting. These observations took me back to childhood memories because the tradition of female genital mutilation / cutting also existed in the region that I lived in, i.e. the Kurdistan part of Iran, and I had heard much about it in my childhood. The issue of female genital mutilation/cutting was raised in Africa, but for me it had a personal origin, so that after completing my studies and returning to Iran, I began this research in the Kurdish regions of West Azerbaijan and Kurdistan Province.This research on FGM is the subject of my second book. It is a nationwide comprehensive study examining the existence of so-called 'female circumcision' as a cultural phenomenon, with all its changes over the years but still some traces FGM can be found in the provinces of West Azerbaijan (Kurdish regions), Kurdistan, Kermanshah and Hormozgan.

The book has been published in the Farsi and English languages. The results demonstrated that FGM in Iran has become an issue for international organisations such as the United Nations and UNICEF, and even in recommendations from international organisations to Iran. In this context, I also produced a documentary film entitled In the Name of Tradition which recounts my field studies of female genital mutilation / cutting and has been shown at various TV and film Festivals.The Farsi version of this study, also entitled In the Name of the Tradition, has been published by Shirazeh Publications as a comprehensive study of female genital mutilation / cutting in Iran in 2015, and the English version is published in Germany by UnCUT/Voices Press 2015 with the same title, In The Name of Tradition.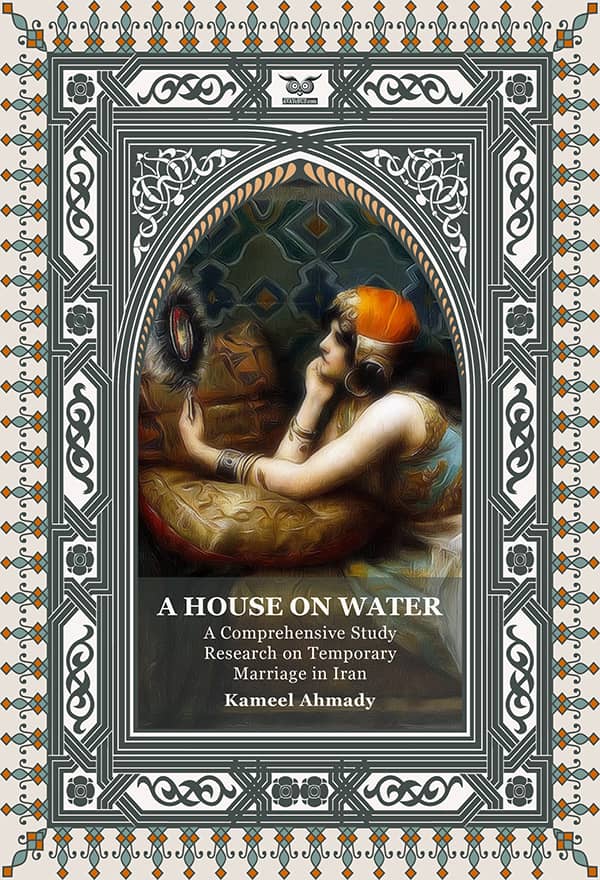 My work on temporary marriage arose from my previous research on child marriage. In fact, while working on the phenomenon of child marriage, I have found that a lot of young boys and girls become 'Mehrm' by religious permission, entering into informal marriage or so called Sigha, meaning they can cohabit without a legal sanction. This has created a legal vacuum and some changes to some social norms and will facilitate easier practice for early marriage and in another sense will pave the road for easier child marriage.I began to study temporary marriage, also called Sigha, which is a form of secret relationship between men and women for the act of sex, whilst also exploring the emergence and prevalence of Sigha and its effects on people, especially its negative impact on women and unwanted progency and problems of child care and the future of such children. The result of this study, entitled A House on Water, is a comprehensive research report on temporary marriage and Sigha Mehramit in Iran published in Farsi in 2018 by Shirazeh Publishing and in English by Mehri Publication, London-UK (2019).This is the first such study in Iran and examines temporary marriage and its new ways in the metropolitan societies of Tehran, Mashhad and Isfahan where this is a high prevalence.

The research in Iran on 'white marriage', 'coexist' or (adult) 'co-habitation', is a follow-up to my previous research on temporary marriage. This research will be published as a book called "A House with Open Door". Researched for the first time in Iran, the study explores apparent and hidden angles of this phenomenon at the macro-level with a focus on the Tehran, Mashhad and Isfahan metropolitan areas, using detailed and updated statistical population data. A summary of this research is available on my website.Young people's change of style and view of life and marriage, the right to choose and the right to bodily autonomy, the problems and restrictions of permanent marriage for women, the economic bottlenecks, the lack of proper employment and the avoidance of religion have been given as reasons for the growth, emergence and continuation of white or 'coexist' marriage in Iran.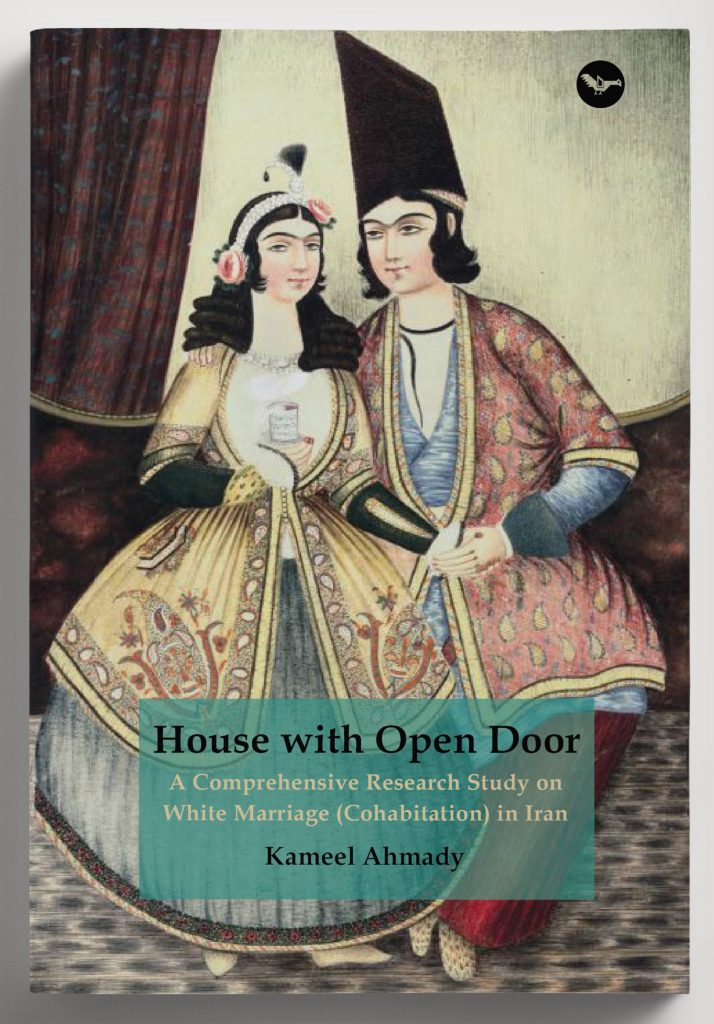 While doing fieldwork and studying groups on virtual networks on temporary marriage and white marriage, We encountered some homosexual couples living in a cohabiting relationship. Despite a relative awareness of their existence in Iranian society – even the hangouts attributed to these people in the metropolis are known and not so much hidden from the public – there has been no serious fieldwork on homosexuals and bisexuals in Iran, and existing studies are often devoted to the Iranian refugee community outside Iran, usually in the form of media files and published in human rights reports.I therefore decided to conduct this research for the first time to understand this topic and its details inside Iran, focusing on the metropolis of Tehran, Isfahan and Mashhad. The book which resulted is called Forbidden Tale, a comprehensive research report on LGB people in Iran.The Farsi version was published alongside its English edition entitled Forbidden Tale by Mehri Publication, London-UK (2018). The Forbidden Tale has also been published in three English and two Farsi articles in various journals; PDF versions of these articles are available on the article pages of my website.Female Genital Mutilation, Child Marriage, Temporary Marriage, White Marriage and LGBT were my five research projects conducted as a series of interrelated research investigations focusing on women, children and gender one after the other, ending with research on the LGB community. Anthropological investigation of one issue often leads to a recognition that other social or harmful traditional practices also need to be researched.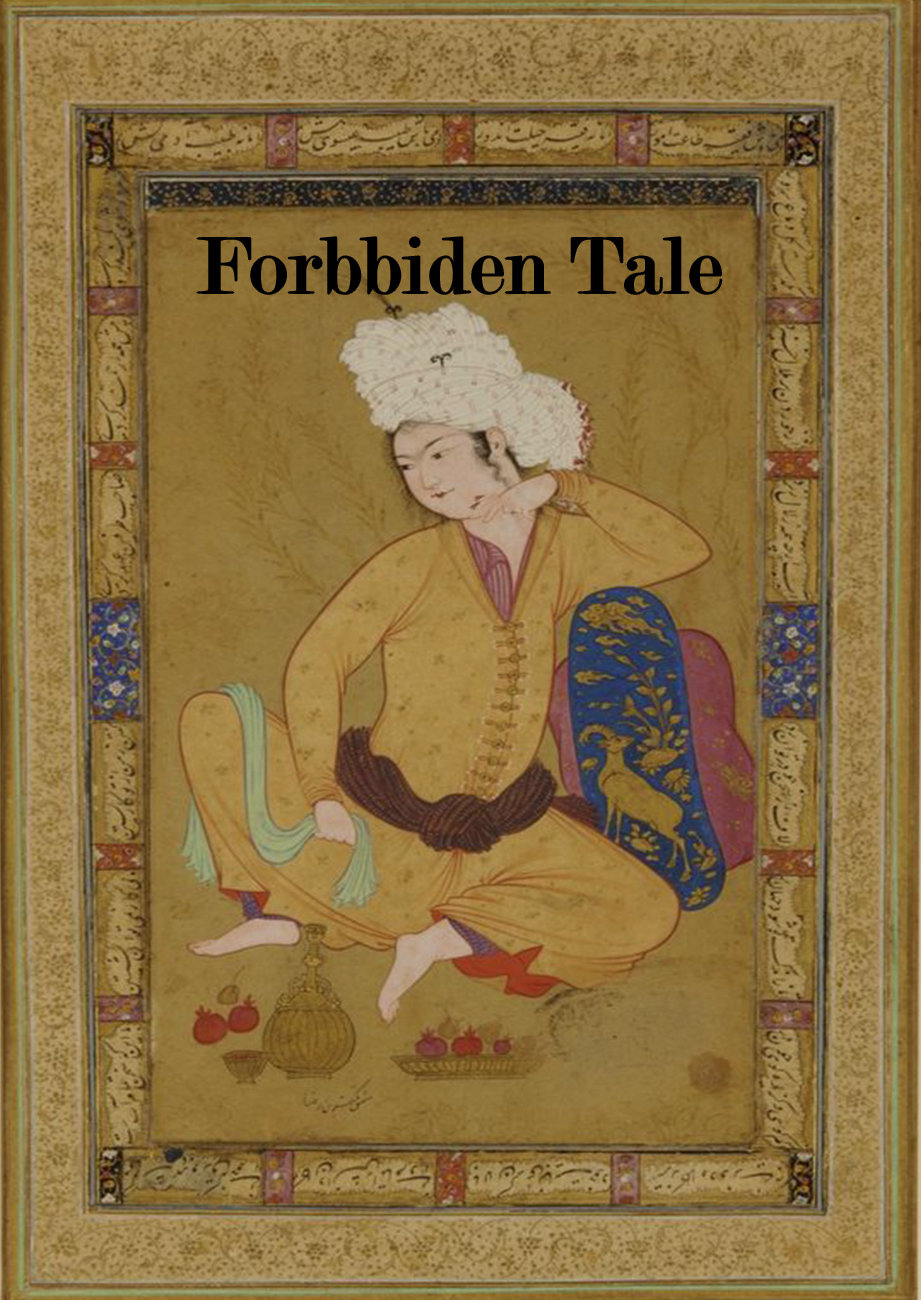 Anthropology and Tourism project in Eastern Turkey 2007

Field research on child marriage research in Khuzestan 2017

Reading about identity and ethnicity has intensified my feelings of belonging to the Kurdish ethnicity that formed many of the ethnic attitudes, sayings and hearings and memories of the war during my childhood experiences. I lived in border towns near Iraq and grew up a short distance from the Turkish border where people of my ethnic groups lived and were often mistreated, so I understand clearly that a person's identity and ethnicity can be the source of many problems. They may also be of little interest from the mainstream, which results in under development of the region and subsequent impact on empowerment and a fair share of resources.The other reason for doing this research was my living experience and observation in Iran that let me carry out this study in cosmopolitan, rich, and rural as well as low-income communities which were deprived of development. This exposure led me to recognise different dimensions and angles of ethnicity.The third reason for the study was the need to understand these ethnicities, as well as the weaknesses and shortcomings of centrally-based policies that have led to the unequal distribution of wealth and power across different regions, and to the central concentration of power at the centre.Another important reason for my interest in the role and importance of peace in Iranian geography and history, especially at the present critical juncture, was that I wanted to pursue this research on identity and ethnicity focusing in peace and ways in which contemporary multicultural Iran can navigate this dangerous and difficult cross road.We began by interviewing the experts and elites of each ethnic group, with a lower percentage of the wider populations and normal people in the streets and markets. We sought answers to questions about the perceptions of ethnicity from the people themselves, also exploring other identities by which they nurture themselves in the political, economic, and social structure of today's Iran. The aim of the study was to discern their views about convergence, political participation, their mother tongue language, and the centrally controlled policies.The book arising from this research is, From Border to Border, a comprehensive study of identity and ethnicity in Iran, with studies of five major Turkish (Azari), Kurdish, Baloch, Arab, and Fars (Persian speaking) ethnic groups. It is currently being published. A summary and its related article are available on article pages my website.

In early 2018 I teamed up with the Society for the Protection of Children's Rights (IRSPRC) and with a young and hard-working group of researchers to investigate the phenomenon of children who enter the world of garbage collectors in the 22 districts of Tehran for the first time.Children are among the minorities that are in constant need of care. If they are harmed the ensuing damage will be difficult to address and resolve over the longer term. Among child-related harmful jobs, child scavenging is recognised as the worst and most harmful and polluting type of child labour in conflict with human dignity.These child garbage collectors are almost like ghosts, with polluted and dirty clothes and faces. An inefficient urban management system and recycling, irresponsible separation of our garbage, high consumption of food and the producing of more waste and garbage, as well as corruption and bribery by a form of mafia, are contributing factors in the exploitation of garbage children within the system. The research results showed profits of many million dollars of waste per year paid into the pockets of municipalities and contractors, but children and other garbage collectors only get small prepositions.This subject becomes even more disturbing when we know that a child garbage collector collects up to one hundred and fifteen kilograms of garbage a day, but his or her share of this huge trade is only 18%, of which only 6% is their profit and income.Most of these children migrate illegally from Herat province of Afghanistan, but recent economic hardship have forced Iranian families and children to join the garbage cycle.The lack of comprehensive and targeted studies on the common phenomenon of waste and garbage collector management, the ignorance of this problem, and the rising alarm bells, were the main motivations for starting a research on child savaging with the aim of identifying the phenomenon of children being exploited, investigating its underlying factors and reducing the harm of this form of child labour. The study aims for its findings to be brought to the attention of government agencies such as municipalities, NGOs and child rights advocates.The result of this unique research, entitled Childhood Yawn, A study on Recognising, Preventing and controlling the phenomenon of Child Scavenging (Waste Picking), was published by the Society for the Protection of Children and Youth Rights.

This book Traces of Exploitation in Childhood (A Comprehensive Research on Forms, Causes and Consequences of Child Labour in Iran) was published in farsi by Avaye Buf in Denmark on June 12 of 2021, International Day Against Child Labour. In this book, while introducing different forms of child labour, the causes of continuing child labour and the risks that early labour entails for children are also examined.The research adopted a qualitative research strategy while conducting research with children, and interview and participant observation have been used as key methods of data collection. Like any other research with children, the research needed to address gatekeepers, including parents, employers and street gangs in order to secure safe access. Predictably, identification of child labourers and access to them proved to be challenging, as quite often children were afraid of their (mostly illicit) employers finding out they had taken part in the research, and this became more challenging during the Covid 19 pandemic.In terms of scope, this research for the first time systematically identified more than 57 economic sectors in which child labour is used, and its geographical areas covers two major Iranian cities: the capital city of Tehran and the neighbouring city of Karaj and their neighbourhoods. Field work was largely conducted in the summer of 2020 at a time where the Covid 19 pandemic added to the economic stagnation and poverty among the research population. The age group of research participants ranged from 6 to 18. In total, over 300 interviews with children, parents, employers and practitioners were carried out, and the data was complemented by around 150 hours of participant observation by the research team.In addition to challenges of access, this research had to reflect on several ethical issues, including informed consent, confidentiality of data, and the safety and wellbeing of children and researchers. Due to the largely illicit nature of child labour, finding mediators to access this group or building rapport with the research community proved to be a difficult task. Despite this, several NGOs working in the area provided invaluable support in facilitating access to children and were crucial in opening a window to child labour in contemporary Iran. English and Kurdish version of the book coming soon.

I am honoured to have received various international and regional awards and recognitions for work and research that it would not have happened if there wasn't for the collective teamwork of my colleagues and team members:Best Ethnographic Survey Award of the East London Museum, presented in 2006 by the Cultural Heritage Committee for the East London Museum and Hackney Neighbourhood Museum exhibition (HMS) entitled Migration and its Memories. This exhibition featured various objects and the heritage of families who had immigrated to England. I was privileged to be the cultural advisor to [the Cultural Heritage Committee for the East London Museum and Hackney Neighbourhood Museum].2009 Best Research Award of the Mesopotamian Centre for Publications of the GABB municipalities' first truism and ethnographic book. The Award was given for coordination of Another Look at East and Southeast Turkey: A Traveller's Handbook to East of Turkey, published in Istanbul. The book focuses ethnographic attention on the fifteen provinces of the Kurdish area of Kurdistan of Turkey; printed in English, Turkish and Kurdish (Kurmanji). This book is a travel guide to these areas but also moves beyond conventional travel guides, asking readers to revise perceptions of backwardness in the region and see that behind recent militarisation lies a very long and glorious history. This award was presented to me by the Mayor of Diyarbakir, Osman Baydemir, who later became a member of parliament and is currently living in exile.In 2014 acquisition of World Expertise Award (Uganda / United Kingdom / Belgium – Refugee Rights in Exile from their country of origin) for writing and scholarly insights on FGM and other types of harmful traditional practices (HTP).The IKWRO Award at the University of Law in 2017 was given for research in the field of harmful traditional practices with an emphasis on the topic of Gender and Children.IKWRO, in collaboration with the London University of Law, celebrates different fields during their annual ceremony for community activists, researchers, and writers. In 2017, alongside winners from other sectors, the Honour Violence Award was presented to me for my research in the fields of harmful traditional practices with an emphasis on Gender and Children's rights.Full membership of, and recognition of expertise by the Inter-African Committee on Traditional Practices Affecting the Health of Women and Children (IAC) in Kenya and Burkina Faso (2017). The Inter-African Committee (IAC) is a specialised foundation in the field of public awareness and education, having 29 members from African countries in which female genital mutilation is performed. Since 2017, this Foundation has also added representatives from Indonesia, the Philippines, India and Iran to its membership. I am the only Middle East representative in the membership of the IAC.The Global Woman Peace Foundation (P.E.A.C.E) award is presented annually to the world's top researchers in the fields of education, political science, law, medicine and health, literature and the humanities, the press, and the arts, and it was the award for the Literature and Humanities which was presented me in 2018. This honorary award was presented to me in 2018 at a ceremony in George Washington University for a Collection of studies and books.

Receiving peace award at the George Washington University for Literature and Humanities category 2018
My firm belief, which has guided by research, is that community and visual ethnography offers an overview of the world that we live in, a view of what we see and experience as presenters in the world. I try to demonstrate these realities to my audience through anthropological descriptions, ethnography, photographs, and research. I also try to create a realistic picture of daily life that we often overlook in our own world. I am trying to use anthropological perspectives to open the eyes of the world to display poetry, sadness, mystery and happiness. It may not provide a complete picture or replace the full human experience, but it does help to capture these small but forgotten realities as much as possible.Despite the conventions of classical anthropology, social anthropology aligns with the modern world. It is customary for the researcher to study harmful traditions as well as the solutions to these research challenges. This feature has been particularly appealing to the younger generation of anthropologists, and I have always believed that my research and endeavours can provide an understanding of customs and the importance of customs and culture. I want to capture the direct voice of the target groups, advocates and opponents of these social phenomena.The aim is to provide solutions to these situations, with an emphasis on cultural contexts that address taboo and often obscured issues. We need to develop social innovations, but these developments can threaten the interests of those who are attached to power and wealth, who will often then strongly oppose these innovations. Even those who are influential in these studies are expected to deliberately ignore the positive aspects of this type of research, which they themselves acknowledge with due diligence criticism and empathetic opposition.The research community plays an undeniable and critical role in comprehensive and sustainable development. It is a driving force for development in all cultural, political, social, and economic area. But in spite of the importance and necessity of research, scholars are often unappreciated and sometimes punished. Despite the problems and challenges researchers continue their work with seriousness, hope, optimism, and love, striving for recognition of the facts and perspectives they reveal and seeking interaction at all times to achieve improvement and progress.

Newroz reception and cultural exchange ceremony at SOAS University in 2004