Traces of Exploitation in Childhood
A Comprehensive Research on Forms, Causes and Consequences of Child Labour in Iran
Project Developer & Supervisor: Kameel Ahmady
Published in Farsi (English version under print): Avaye Buf, Denmark 2021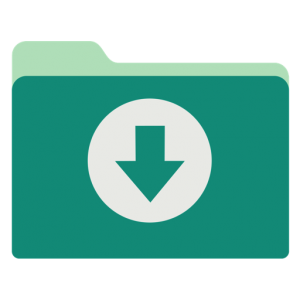 Download (Farsi) from site 
The book was published on June 12 of 2021, International Day Against Child Labour. In this book, while introducing different forms of child labour, the causes of continuing child labour and the risks that early labour entails for children are also examined.
The research adopted a qualitative research strategy while conducting research with children, and interview and participant observation have been used as key methods of data collection. Like any other research with children, the research needed to address gatekeepers, including parents, employers and street gangs in order to secure safe access. Predictably, identification of child labourers and access to them proved to be challenging, as quite often children were afraid of their (mostly illicit) employers finding out they had taken part in the research, and this  became more challenging during the Covid 19 pandemic.
In terms of scope, this research for the first time systematically identified more than 57 economic sectors in which child labour is used, and its geographical areas covers two major Iranian cities: the capital city of Tehran and the neighbouring city of Karaj and their neighbourhoods. Field work was largely conducted in the summer of 2020 at a time where the Covid 19 pandemic added to the economic stagnation and poverty among the research population. The age group of research participants ranged from 6 to 18. In total, over 300 interviews with children, parents, employers and practitioners were carried out, and the data was complemented by around 150 hours of participant observation by the research team.
In addition to challenges of access, this research had to reflect on several ethical issues, including informed consent, confidentiality of data, and the safety and wellbeing of children and researchers. Due to the largely illicit nature of child labour, finding mediators to access this group or building rapport with the research community proved to be a difficult task. Despite this, several NGOs working in the area provided invaluable support in facilitating access to children and were crucial in opening a window to child labour in contemporary Iran. English version of the book coming soon.
Download/Read Ebook Version:
Download/Read from Google Books
Download/Read from Google Play
Related Articles:
Exploitation and Exclusion A Socio-Cultural Analysis of Child Labour in Iran
Violation: Child Labour Rights in Iran – Analysis and Solutions
PDF Link of the book (Early Version)
Media Converge (in Farsi):
IRNA: Billion profits of Municipalities, Contractors and Masters from the disturbance of Children Waste Picking.
ISNA: Existence of 14000 Unofficial "Waste Picking" in the Country/ 89% illegal immigrant waste picking children
ISNA: Municipality's Billionth Share of "Waste Picking" Turnover / Contractors` Profit From Waste Picking
Shargh Newspaper: Billions of waste economic rent
News Online: Poverty for Children in Dirty Gold Waste
Radio Zamaneh: Exploitation of the " Waste`s Mafia " by Immigrant Children
Iran newspaper: The undeniable effect of celebrities in mobilizing the public opinion
Etemad Online: Billion Profits from Tehran's Waste Collection / 14,000 Unofficial Wastes in the Country
VOA: More than 4,000 children in Tehran are waste picking
Hamshahri Online: Childhood that is going to scavenge!
ILNA: Kambiz letter to the Tehran Mayor has long been about the children waste picking
IRNA: Hanachi's answer to "long time" about waste picking children
ILNA: Parinaz Izadyar protests the status of waste picking children
Online News: Parinaz Izadyar protests Tehran municipal council members over waste picking children
PANA: Azadeh Samadi: We are not used to seeing the suffering of waste picking children
Apparat: Childhood scavenging, plundered childhood of waste picking children
Ana News Agency: Dealing with waste picking groups, a claim which never proven
Jam-e Jam: Children Entering the Waste Picking Cycle
Health News: Bitter statistics on children's waste picking
Economy Online: 14 Thousand Picking Children Looking for Black Gold!
Balance Newspaper: Children are Waste Picking Mafia Tool
Democracy Newspaper: 89% of waste picking immigrants is illegal
Democracy Newspaper: How much is the municipal contractors' income from waste picking children?
Khorasan Newspaper: Alert on Increase in Waste Picking Statistics
Meidan: How much the benefits of municipal contractors from the work of waste water picking children?
Iranian Development: 4.2% Share of Children in Profit of 766 Billion Toman Waste Picking