Childhood Yawn
A study on Recognising, Preventing and controlling the phenomenon of Child Scavenging (Waste Picking) in Tehran
Publisher: Society for the Protection of Children's Rights (IRSPRC) / Publication: 2019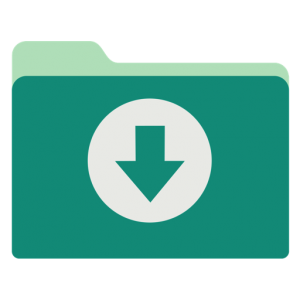 Download PDF in Farsi 
Children are vulnerable minorities who always need care. Their protection from harm and exploitation is a very complex and difficult matter with long-term implications for society. Waste picking by minors is recognized as one of the most harmful, worst and polluted types of child labour, in conflict with human dignity.
Waste recycling is a profitable industry in Iran, but unfortunately many factors such as the lack of separation of waste at the source, the lack of standard waste collection facilities and mechanisms, and the lack of training, have caused child scavengers to be seen simply as a collection and separation tool for this industry. Informal waste segregation means that the industry does not abide by the labour laws and other standards in various occupations. Workers in this sector are deprived of job benefits such as insurance and undertake very risky and traumatic work over long working hours in overly polluted environments. These and other factors have attracted mostly Afghan immigrants and children to the waste industry.
The waste picking child is like a ghost, exploited with contaminated clothing and face and invisible. This research showed that the millions of profits a year for recycling waste go to municipalities and in particular to contractors. This finding becomes even more tragic when we know that every garbage collector collects up to 150 kilos of waste per day, but his or her share in the huge business is only 18% – which means that their shares from waste picking are only six percent. Most waste picking children emigrate from Herat province of Afghanistan illegally, but recent economic hardship have forced Iranian families and children also to join this industry.
The main motivation of this research arose from the lack of comprehensive and targeted studies on the common phenomenon of waste management; this book wanted to address the ignorance of this problem and the rising alarm bells on subject of savaging children. The research investigated the phenomenon of waste management, examining its underlying factors in order to reduce its damage.
Child Scavenging, the research report by Kameel Ahmady and the others, was published in 2009, sponsored and commissioned by the Association for the Protection of Children and Youth Rights. 22 areas of Tehran were investigated for the first time, in the hope that the results will be considered by public organizations such as municipalities, NGOs and custodians of children's rights.
Download/Read Ebook Version:
Download/Read from Google Books
Download/Read from Google Play
Related Articles:
Exploitation and Exclusion A Socio-Cultural Analysis of Child Labour in Iran
Violation: Child Labour Rights in Iran – Analysis and Solutions
PDF Link of the book (Early Version)
Media Converge (in Farsi):
IRNA: Billion profits of Municipalities, Contractors and Masters from the disturbance of Children Waste Picking.
ISNA: Existence of 14000 Unofficial "Waste Picking" in the Country/ 89% illegal immigrant waste picking children
ISNA: Municipality's Billionth Share of "Waste Picking" Turnover / Contractors` Profit From Waste Picking
Shargh Newspaper: Billions of waste economic rent
News Online: Poverty for Children in Dirty Gold Waste
Radio Zamaneh: Exploitation of the " Waste`s Mafia " by Immigrant Children
Iran newspaper: The undeniable effect of celebrities in mobilizing the public opinion
Etemad Online: Billion Profits from Tehran's Waste Collection / 14,000 Unofficial Wastes in the Country
VOA: More than 4,000 children in Tehran are waste picking
Hamshahri Online: Childhood that is going to scavenge!
ILNA: Kambiz letter to the Tehran Mayor has long been about the children waste picking
IRNA: Hanachi's answer to "long time" about waste picking children
ILNA: Parinaz Izadyar protests the status of waste picking children
Online News: Parinaz Izadyar protests Tehran municipal council members over waste picking children
PANA: Azadeh Samadi: We are not used to seeing the suffering of waste picking children
Apparat: Childhood scavenging, plundered childhood of waste picking children
Ana News Agency: Dealing with waste picking groups, a claim which never proven
Jam-e Jam: Children Entering the Waste Picking Cycle
Health News: Bitter statistics on children's waste picking
Economy Online: 14 Thousand Picking Children Looking for Black Gold!
Balance Newspaper: Children are Waste Picking Mafia Tool
Democracy Newspaper: 89% of waste picking immigrants is illegal
Democracy Newspaper: How much is the municipal contractors' income from waste picking children?
Khorasan Newspaper: Alert on Increase in Waste Picking Statistics
Meidan: How much the benefits of municipal contractors from the work of waste water picking children?
Iranian Development: 4.2% Share of Children in Profit of 766 Billion Toman Waste Picking