English, Farsi and Kurdish publication: Avaye buf publishing, Denmark, 2022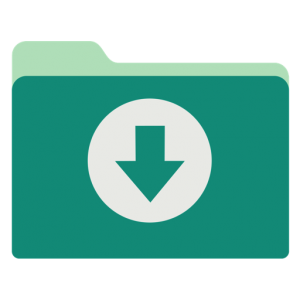 Download new edition of the book in English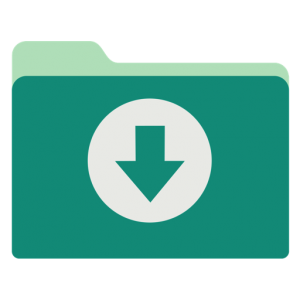 Download new edition of the book in Farsi
Female genital mutilation (FGM) is a long-standing ritual that continues to be widespread today. It is a violation of various aspects of women's sexual rights, and the term 'female genital mutilation' is a more realistic reference than 'female cutting', which has gained traditional legitimacy. Sometimes the term used is 'female genital mutilation / cutting' (FGM/C).
Various factors influence the beliefs, norms, attitudes, and political and economic systems contributing to this tradition. There are some studies on the prevalence of genital mutilation in Iran, but they have only a limited range. An comprehensive study over several years examined, analyses and scrutinizes the practice of female genital mutilation in Iran and shows that FGM is prevalent in the four provinces of West Azerbaijan, Kurdistan, Kermanshah and Hormozgan. The study "In the Name of Tradition" which was published in 2015 by Nova publishing, USA found the foundation for a comprehensive plan in Iran to combat female genital mutilation, training and raising awareness, to incorporate it into the global eradication agenda.
The researcher, Kameel Ahmady, first encountered a region where female genital mutilation/cutting was prevalent during his studies and whilst undertaking some charitable work in Africa. FGM was his main motivation for conducting the studies, returning to Iran where FGM was discovered by him in his own family.
Two years after the publication of his first research on female genital mutilation/cutting, Kameel Ahmady returned to the identified locations with his research team. During this time, he began to enlighten and educate local people face to face about female genital mutilation/cutting.
Kameel Ahmady wanted to gauge the impact of education on reducing the prevalence of female genital mutilation/cutting in the studied areas; his new report on 2016 suggested that education via pilot programmes had led to a significant decrease in female genital mutilation/cuttings.
The book, titled The Changing Paradigms of Female Genital Mutilation/Cutting and MGM/C Male Genital Mutilation or Cutting, was published as an appendix to the book, In the Name of Tradition and as an independent book by Avaye buf publishing, Denmark in 2022.
Kameel Ahmady has also produced an eponymous documentary film (In the Name of Tradition), produced during field work on female genital mutilation. It has been broadcast on numerous television programs and various festivals outside of Iran.
In this research MGM/C also been researched and the topic has been interduced. Practiced worldwide despite many modern anti-circumcision movements at global level, male circumcision remains widely practiced among Jews, Muslims, and Christians in the United States (at currently 60% of new-borns). It also survives among certain tribes in Africa, natives in Australia, parts of Europe and, since the 19th century, in the US.
Circumcision is thought to facilitate male genital hygiene and reduce lust for females. According to WHO Iran circumcision rate stands at %98.  Some believe that MGM/C does indeed affect men's sexual desire but negatively, by increasing the velocity of orgasm and leaving partners behind. This creates unsatisfactory and unhealthy sexual liaison among couples. There have been a few scholarly discussions on disadvantages of Male Genital Mutilation and its interference in healthy sexual relationships. According to these articles, circumcision inevitably decreases coital duration so that action stops short and induces dissatisfaction in female partners. Discussing MGM in academic settings and related conferences, some activists in virtual networks have begun positing Genital Mutilation as a malfunction for males as it is for females. It has been said that some parents among the younger generation, especially in more populous Iranian cities, are reluctant to circumcise their boys, leaving it to the children to decide on their own once they reach age 18. If an enlightened academy and social atmosphere increase in readiness to objectively address this cultural-scientific issue, we will face a considerable research take to investigate the topic.
Changing community attitudes, raising the awareness of the physical, sexual and psychological harms of female genital mutilation/cutting, rural migration to cities, the deaths of traditional Bebis (old women who perform FGM) with lack interest from younger generation to take on their place and an unwillingness to continue this work, The impacts of social networks and media have also been key factors in a reduction in the rate of female genital mutilation/cutting in recent years.