Another look at east and southeast Turkey
Book Languages: English, Turkish and Kurdish (Kurmanji)
Publisher: GABB
Year: 2009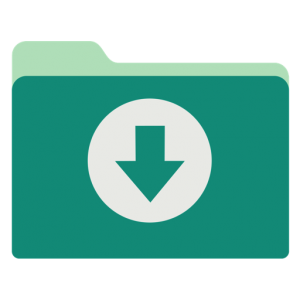 Download PDF in English
This book is a travel guide to eastern Turkey with an ethnographic overview of the fifteen provinces, often published Kurdish region in Turkey in English, Turkish, and Kurdish (Kurmanji) languages in Istanbul. This book seems at first to be a travel guide to these historic areas but it goes far beyond a conventional travel guide and attempts to move readers away from the stereotypical impressions of the region, to show that the area is not only known because of military conflict, but because it has a very long and glorious history.
"Another Look at East and Southeast Turkey ", a tourism book, contains ethnographic information and first-hand information on celebrations, customs, myths, beliefs, language, clothing, food, building and architectural decoration as well as archaeological sites and attempts to introduce readers to unknown locations in eastern and southeastern Turkey that have long been involved in civil war with the central government. A significant population of Armenians lived in the area before 1920, but after the Ottoman invasion, many had to leave their homes with the help and persuasion of some Kurds and never to find a way to return. This massive population displacement, even referred to as the Armenian genocide, has been studied in the present book. It gave rise changes in the names of the villages, and the destruction of churches and centers attributed to the Armenians. In many cases, the names of the villages were changed from Armenian to Turkish and later even Kurdish names were changed to Turkish so that the well-known Turkish nationalist slogan was observed, understood and received as "one nation, one language and one flag".
These areas have been subjected to intense civil war between the Kurds and the central government for thirty years, and at the height of these conflicts, the 1990s saw significant damage to cultural, historical, and humanitarian centers that led to the expulsion of Kurds from their villages and even migration to Turkey. The lack of economic development and systematic discrimination have made the Kurdish regions one of the most deprived provinces in Turkey. However, improving livelihoods and reducing fragile military and peacekeeping conflicts in recent years have had positive effects on the expansion and development of these areas, but Turkey's Kurdistan still awaits full political and economic development.
Online book links and PDF:
Another look at East and Southeast Turkey, Kameel Ahmady, Turkish and English
Another look at East and Southeast Turkey, Kameel Ahmady, English PDF version on Google Books
Take a another look at East and Southeast Turkey, Kameel Ahmady, PDF link English and Turkish
Media coverage:
Anthropology and Culture: Introducing "Another Look at East and Southeast Turkey"
Vista Magazine: Introducing "Another Look at East and Southeast Turkey"
The Guardian: British dual national Kameel Ahmady detained in Iran
Endangered scholars: Kameel Ahmady—British-Iranian academic Released in Iran