Temporary and Child Marriages in Iran and Afghanistan
Historical Perspectives and Contemporary Issues
Book chapter on child marriage in Iran by: Kameel Ahmady
Editors: Behnaz Hosseini
DOI: https://doi.org/10.1007/978-981-33-4469-3
Publisher Name: Springer, Singapore
EBook Packages: Social SciencesSocial Sciences (R0)
Hardcover ISBN: 978-981-33-4468-6
Softcover ISBN: 978-981-33-4471-6
EBook ISBN: 978-981-33-4469-3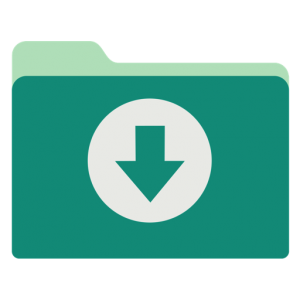 Download PDF in English
This book discusses the popularity of temporary and child marriages in Iran and Afghanistan and explores their historical background and the reasons why they still persist today.
Further, it offers readers insights into the emotional and psychological violence that the women who have been subjected to these practices experience. The respective contributions address the persistence of these traditions, their ramifications for the wellbeing of women and the development of societies and human relations. Taken together, they offer an excellent academic tool for students, academics and researchers studying the anthropology and sociology of kinship, and family in the Middle East.
Related Articles:
The Nexus between the Temporary Marriage and Early Child Marriages
Feminization of Poverty-The Cause and Consequence of Early Childhood Marriages in Iran
Online shopping book link:
Echo of Silence, Kameel Ahmady, English version, NOVA Publishing
An Echo of Silence: A Comprehensive Research Study on Early Child Marriage (ECM) in Iran (Social Issues, Justice and Status), Amazon store
An echo of silence: a comprehensive research study on early child marriage (ECM) in Iran / Kameel Ahmady, Princeton University Library
Echo of Silence, Kameel Ahmady, Shirazeh Publishing
Echo of Silence, Kameel Ahmady, Online Bookstore
PDF Summary Link Farsi Version:
PDF Summary Link English Version:
Awards:
Award ceremony at George Washington University: A Mini United Nations Convenes In Washington, D.C.
Video and TV Interviews (in Farsi):
8th Milan Program, Marriage of Children
Manoto Network: Child Marriage
Interview with Didar News: An Investigation of the Phenomenon of Child Marriage through Culture and Tradition
IranWire: Children are the most important victims of temporary marriage
Media coverage (also in Farsi):
Kameel Ahmady—British-Iranian Anthropologist Arrested in Iran
Endangered scholars: Kameel Ahmady—British-Iranian academic Released in Iran
Scotsman: World needs to shout about scholars silenced by the state
Etemad online: 17% of marriages in the country are underage
Shahrvand Newspaper: Marriage in Childhood, Divorce in adolescence
IRNA: Child marriage, childhood dreams in the adult world
VOA: Childhood spouse in Iran has quadrupled with increased marriage loan
Shargh Newspaper: Most child marriage in Mashhad
Keyhan London: Fear of the Internet as the reason of young girls' marriage in Iran!
Radio Frda: Increasing the age of marriage for girls and its legal barriers
BBC: World Girl's Day; Interview with Kameel Ahmady about early marriage for girls in Iran
News Online: Bride Children, Groom Children, Divorced Adolescents / Research on Child Marriage / Khorasan at the top, Isfahan at the bottom
News Online: Most child marriages in Mashhad / 18 million mother-in-law families in Iran
Radiofarda: Early Marriage; Couples Going Home as a Child
Radiofarda: Anecdotes of Immature Brides
Radiofarda: Head of the Welfare Organization: Prevent child marriage
VOA: Warning over high divorce rates and thousands of widows in Iran
ISNA: 17% of marriages for girls under 18 years / 14.000 widows under 18 years in the country
Hrana: Hrana's report on the convention of child marriage at the Anthropological Society of Tehran University
Bahar News: Early Child Marriage; House on the Water
Hrana: The legitimacy of early child marriage, a form of child abuse
Online News: One Million Children of Wives in Iran and the phenomenon of child molestation
IRNA: We need a comprehensive look at children's laws
IRNA: Slaughter a child in the slavery of domestic slavery!
IRNA as a Researcher: 35% of Marriages in Khorasan Razavi are for Children
ISNA: "An Echo of Silence" A Comprehensive Research on Early Marriage in Iran
ISNA: At the age of 13, I was forced to marry with my cousin …
IRNA: The Tragedy of Social Researchers in Iran / Part I
IRNA: Corruption, Rent and Gambling are dragged to the Scientific Society / Part II
DW: There are 14,000 widows in Iran
https://www.dw.com/en-ir/iran/a-47108935
DW: MP: We have to think of girls who want a husband
Al Arabia: 14,000 widows under 18 in Iran
IRNA: Why doesn't the Spouse Child Prohibition Bill come to an end?
News: A 6-year-old girl is not a child / We have to think about girls seeking a husband
Shahrvand Newspaper: Trying to amend the law on temporary marriage
Hamshahri Newspaper: Little Girls Saying Goodbye to School
IranWire: Children are the most important victims of temporary marriage
BBC: 24% of Iranian marriages are teenage marriages
Awakening: ignorance that underlies child marriage
Aftab Yazd: Girls' wages for wages
Entekar Newspaper: Child spouse, widow and prostitute
Aftab-e Yazd's Report of a controversial clip in which the child is being promoted
Health News: Poverty, a key factor in early child marriage
Safe House: One Million Children spouse in Iran and the phenomenon of child miscarriage (temporary marriage)
Asr-e Iran: 14,000 widowed children under 18 years in the country / 17% girls of marriages in Iran under 18
Awakening: An Echo of Silence: Comprehensive Research on Early Child Marriage in Iran / Kameel Ahmady
Law Newspaper: In some provinces, we are faced with the purchase of childhood
Borna: Marrying a 6-month-old fetus in her mother's womb!
[Economics: Most child marriage in Mashhad
Shirazeh Publication: Seminar Report on the Causes and Prevalence of Spousal Child Phenomenon
IBNA: Sharing the views of religious leaders to reducing the child marriage
IBNA: There is very little data on child marriage in Iran
Iranian Political Science Association: Spouse Child; Roots, Injuries, and Policymaking
Didar News: Report on Marriage and Divorce of Children in Iran / 14000 Widowed Children in Iran
Meidan: Marriage of girls under the age of 18; 17% of all marriages in the country
Didar News: The girl is the woman of the people!
Kayhan Novin: A social researcher warns of the presence of 14,000 widows in Iran
Imam Ali's Population: An Echo of Silence: Comprehensive Research on Early Marriage
News Land: Temporary Marriage and Child Marriage are rape of children
Health News: Child Marriage are rape of children
Beautiful Isfahan: House on the water
Hana News: A house on the water
Anna News Agency: Marriage of children under the age of 13 is prohibited
Borna: Girls' marriages for wages
Ana: Results of First Comprehensive Research on Early Marriage: Child Marriage; Divorce in Adolescence
Didar NEWS: Parliament raise child marriage age and pending to seal of Guardian Council
Fararo: Child marriage, Divorce in Adolescence
Ministry of Co-operation, Labor and Social Welfare: A Review of Child Poverty Prevention Strategies
Behdokht: Seminar on the Causes and Prevalence of Child Abuse
Supporters of Civil Society: Report of the Results of the First Comprehensive Survey on Early Child Marriage in Iran; Child Marriage; Divorce in Adolescence
Shahraara Online: Widowed children in second marriage are also not have the authority to select the second marriage
Un-Childhood: Hrana's Report on the Conference on Child Marriage at the Anthropological Society of Tehran University
Ettelaat Newspaper: Immature Widows
Iran Global: Child marriage in Iran from the standpoint of statistics
Spadana News: 30% increase of Iranian child marriage within three years