House with Open Door
A Comprehensive Research Study on White Marriage (Cohabitation) in Iran
English Publishing: Mehri Publication, London-UK (2019)
Persian Publishing: Shirazeh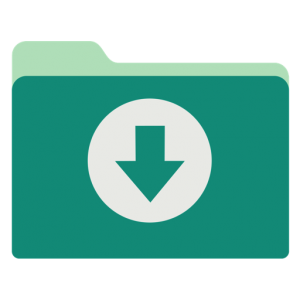 Download PDF in English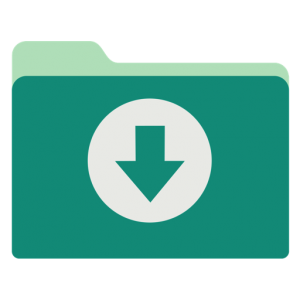 Download new edition of the book in English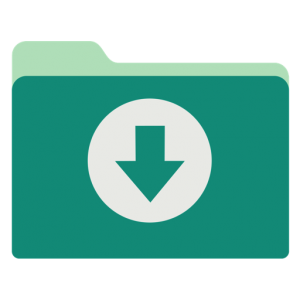 Download PDF in Farsi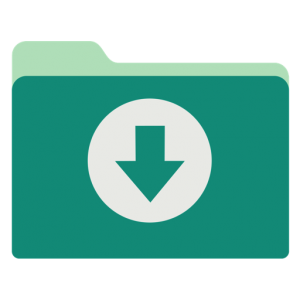 Download PDF version of the complete book Farsi 
Religious and customary norms define relations between men and women and their relationships in Iran, and the relationship of the couple is considered illegitimate and criminal except in the form of permanent and temporary marriage. Harsh economic conditions such as stagnation and unemployment on the one hand, and the emergence of modernity and normative-value changes on the other hand, have however led young people to live together without formal marriage. This 'white marriage' has changed Iranian society in recent years and now it is a rational solution to meet their personal and social needs, since they do not then have the legal and social responsibilities and economic burden of formal marriage.
This phenomenon is more prevalent among educated and post graduate young people who have migrated to metropolitan areas for work and education. The Iranian authorities have not thoroughly studied this social phenomenon because of religious and cultural sensitivities. The information and data arising from the present study were collected using in-depth interview techniques (Grand Theory / GT). Factors examined included the changing life styles and views about marriage of young people, their right to choose their own futures and their right to bodily autonomy. In this first time study, problems and limitations of permanent marriage for women, the economic bottlenecks, the lack of proper employment and the avoidance of religion are the most important reasons which emerge from the research as facilitating the continuation of white or homosexual marriage.
After a comprehensive review of the social and legal foundations of white marriage, this research analyses the affected factors and their implications. Strategies have also been proposed for effective steps to reduce the negative consequences of this social phenomenon, as well as raising public awareness about it.
This book, like other recent reports by Kameel Ahmady, all linked by common themes, continues to develop previous research on the topics of temporary marriage. This research is published under the title Home with Open Door: research on white marriage in Iran. For the first time in Iran it will reveal the hidden and wide-angle aspects of this phenomenon at macro level, with an emphasis on the Tehran, Mashhad and Isfahan metropolitan areas. A summary of this research as well as articles are also available on the author's personal website via the link below.
Download/Read Ebook Version:
Download/Read from Google Books
Download/Read from Google Play
Related Articles:
Changing the Attitude of Young People Towards Marriage with a Focus on Law and Environmental Conditions such as Religion and Custom
Attitudes of Present Generation Towards Marriage with a Socio-cultural Focus
PDF Link for the PDF version of book
TV Interviews:
Interview with Milan 8th undergraduate program
Media coverage (also in Farsi):
The Guardian: British dual national Kameel Ahmady detained in Iran
Kameel Ahmady—British-Iranian Anthropologist Arrested in Iran
Endangered scholars: Kameel Ahmady—British-Iranian academic Released in Iran
Scotsman: World needs to shout about scholars silenced by the state
ISNA: According to research statistics, the life of white marriage in Iran during one and three years
IRNA: Who is the main owner of this research?
Iran Newspaper: White marriage in Iran during one and three years
Hamshahri Online: Report on White Marriage in Iran | White marriage during one to three years
Deutsche Welle: White Marriage: Changing Lifestyle in Iran or Social Problem?
Deutsche Welle: Is quasi-legal white marriage an alternative to traditional marriage?
Women's Studies and Research Centre: The Life of White Marriage and its Statistics
Jamaran News Site: White marriage in Iran lasts several years, and what groups are most prevalent?
Iran Age: White Marriage Statistics in Iran: White Marriage in Iran During One and Three Years
Fararoo News: All About White Marriage in Iran
Farhikhtegan: Iranians marry 4 years later
Saham News: Quasi-legal white marriage an alternative to traditional marriage?
Letter of Women: Transforming Temporary Marriage and Its Damages
Vice President of Women and Family Affairs: A Sociological Analysis of the Risks of Temporary, White, and Concise Marriages
Event 24: "White Marriage" or "Black Homosexuality"; Social Problem or Conscious Choice?
Razavi News Agency: Religion and Tendency to Secular Life Are Key Feature of Couples
Razavi News Agency: Economic and Social Problems Important Factors in White Marriage
Hanna News: Launch of Kurdish anthropological research on white marriage in Iran
Shadow Newspaper: The Life of White Marriage in Iran and Facts About This Lifestyle
Pars News: How long is white marriage in Iran?
Rights News: Know White Marriage
Gitty Online: 'White Marriage' or 'Black Homosexual': A Social Problem or a Conscious Choice?